NC
Numerical Control. A form of programmable automation in which the machine tool is controlled by punched tape. NC code contains a program of instructions and commands, which consists of numbers, letters, and other symbols.
CAD
Computer Assisted Design. A computer based design and drafting tool.
CAM
Computer Assisted Manufacturing. In general, CAM uses a computer to assist in any or all phases of manufacturing. But more specifically CAM in the machine shop deals with automatic programming of CNC machinery.
Card reader
A machine that reads punched cards into a computer.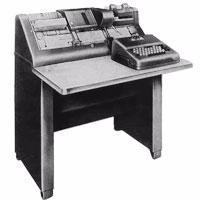 Center
A point around which anything revolves or rotates.
In the machine shop this often refers to a centering device usually affixed to the tailstock of a lathe, which is used to support a work piece with a pre-drilled center hole drill. The center and the pre-drilled hole have 60 degree included angles. The center usually has a Morse taper on the opposite end for snug fitting into the tailstock. Live-centers have [ball bearings for rotation. Dead centers do not rotate and require lubrication. The top image is a dead center. The bottom image is a live-center.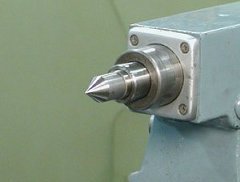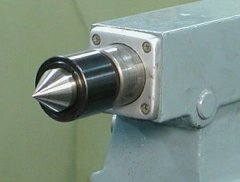 Center cutting end mill
An end mill that is capable of axial as well as radial cut. Two opposing cutting [flutes are so close together that the mill can act as a drill. Below left is a center cutting end mill. Below right is a hollow coolant-flow end mill capable of side cutting but not down cutting.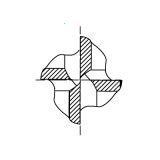 Chamfer
To bevel an edge. This can be a straight edge, curved edge, or a hole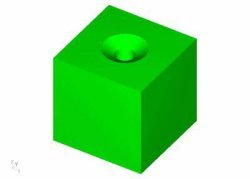 Chamfer gage
Tool used to measure the width of chamfers/countersinks at the top of a hole.