بسم الله الرحمن الرحيم
السلام عليكم ورحمة الله وبركاته
إخوتي وأخواتي المهندسين والمهندسات؛
كتاب نافع - بحوله تعالى - في مجال هندسة الطيران والفضاء.
كتاب دليل الطيّارين في علم الطيران Pilots Handbook of Aeronautical Knowledge
/
<img src="/uploads/default/original/2X/2/2d8650abbde66b81a294f1f9d64b78aec80ed16c.png" width="360" height="144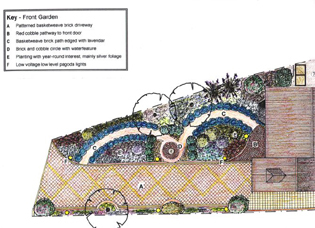 /
كتاب دليل الطيّارين في علم الطيران Pilots Handbook of Aeronautical Knowledge
/
:: الغلاف ::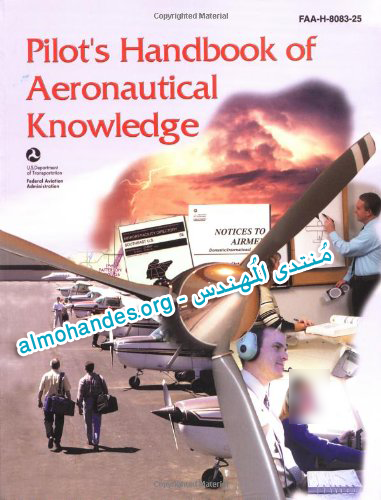 /
[color=maganta]ملخص الكتاب: Summary Required reading for pilots for more than 25 years, this handbook is used extensively as a reference source for the FAA Knowledge Exams and provides information for training and guiding student pilots. Including basic knowledge that is essential for all pilots, from beginning students to those pursuing more advanced pilot certificates, it introduces pilots to the broad spectrum of knowledge that will be needed as they progress through their pilot training. Principles of flight, aircraft and engine structures and systems, weight/balance and performance calculations, charts and navigation, weather theory, reports, forecasts, and flight manuals are among the subjects covered. Formerly published as an Advisory Circular (AC 61-23C), this new edition is now listed as an official FAA Handbook (#FAA-H-8083-25).
U.S. DEPARTMENT OF TRANSPORTATION
FEDERAL AVIATION ADMINISTRATION
Flight Standards Service 2003
PDF, 353 pages, 19 megabytes
:: المحتيات ::
Chapter 1—Aircraft Structure
Chapter 2—Principles of Flight
Chapter 3—Aerodynamics of Flight
Chapter 4—Flight Controls
Chapter 5—Aircraft Systems
Chapter 6—Flight Instruments
Chapter 7—Flight Manuals and Other Documents
Chapter 8—Weight and Balance
Chapter 9—Aircraft Performance
Chapter 10—Weather Theory
Chapter 11—Weather Reports, Forecasts, and Charts
Chapter 12—Airport Operations
Chapter 13—Airspace
Chapter 14—Navigation
Chapter 15—Aeromedical Factors
Chapter 16—Aeronautical Decision Making
Glossary
Index [/color]
اللغة: الإنجليزية.
الصيغة: بي دي أف (PDF).

للرّفع؛
من هنا.
/
\
أو
من على موقع رفع مُنتدى المُهندس -
Pilots Handbook of Aeronautical Knowledge.pdf (4.6% u)
ــــــــــــــــــــــــــــــــــــــــــــــــــــ
انتهى.
/
بحول الله تعالى يكُن لقاء جديد؛ في رحاب هندسة الطيران والفضاء.